Memphis Madness had all the smoke, as Coach Anfernee "Penny" Hardaway enters his 2nd season as the University of Memphis Head Basketball Coach. Fans entering the FedEx Forum had one thing in mind, the NCAA Championship. The Memphis men's recruiting class this year has fans buzzing with excitement. Fans are also taking notice of the women's team.
Women's Basketball Head Coach Mellisa McFerrin enters her 12th year with the lady tigers. McFerrin's strong recruiting class was needed after the transfers of Taylor Barnes (Georgetown), Jada Stinson (Arkansas State), and Kiana Coomber. Aerial Wilson's impressive three-point shooting during the Memphis Madness skills contest will be a tremendous asset to the lady tigers scoring this season.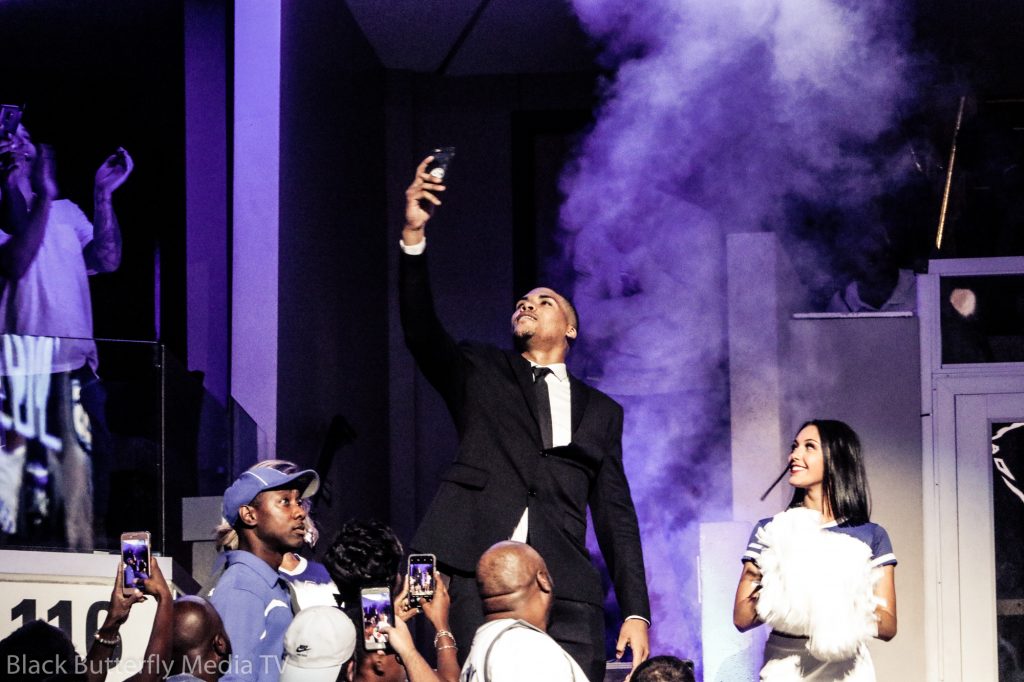 Memphis Madness introduction to players was a little different. This year, U of M decided to switch it up a little. Instead of coming through the player entrance, the players entered through the stand portals, proceeded by lots of smoke. The added excitement was the fact that fans didn't know which stand portal the players would emerge.
The change gave the players a chance to get up close and personal with fans. It resulted in a lot of high fives, fist bumps, and selfies with tiger fans. The final introduction was the entrance of the Memphis tigers head coach, Penny Hardaway, arriving atop a cloud of white smoke wearing a gray hoody.
Both men and women basketball players were able to showcase their shooting skills for tiger fans. Freshmen took center stage as D. J. Jeffries from Olive Branch, MS, and Aerial Wilson from Ontario, Canada teamed up to win the skills contest. So, who took home a slam dunk crown? It was freshman Damion Baugh from Nashville, Tennessee. Alana Davis, a junior from Augusta, Georgia, won the 3-point shooting contest competing against both men and women players.
Fans, along with players, were excited about the musical performance by rappers Famous Amos, Lil Baby, Young Dolphin, Moneybagg Yo, and Key Glock. The crowd went crazy with rapper/singer/songwriter and music producer Future performed.
The men's basketball season kicks off with an exhibition games against CBU and LeMoyne Owen College with the women's basketball season kicking off with an exhibition game against CBU. See schedule below.
U of M Men's Basketball Exhibition Games
University of Memphis Men's Basketball vs Christian Brothers University Men's Basketball (Exh.), Thursday, October 24, 2019, 7 PM, FedEx Forum
U of M Men's Basketball vs LeMoyne-Owen Men's Basketball (Exh.), Monday, October 28, 2019, 7 PM, FedEx Forum
U of M Women's Basketball Exhibition Games
U of M Women's Basketball vs CBU Women's Basketball, Wednesday, October 30, 2019, 5 PM, Elma Roane Field House

<!-comments-button-->