The University of Memphis (U of M) vs Christian Brothers University (CBU) game was the first exhibition game for the Tigers 2019-2020 season. Many Memphis fans were waiting on James Wiseman to hit the floor, but his ankle kept him out of the game. Freshman Precious Achiuwa led the game in scoring with a 22 point game-high.
Memphis D. J. Jefferies, Lance Thomas, and Alex Lomax took advantage of their height and blocked a total of 11 shots. CBU Sophomore Nick Diefel led the Bucs with a game-high of 14 points. Memphis D. J. Jefferies and Lance Thomas scored 12 points each during the game.
The first half was a little bumpy for both teams. Memphis coach, Penny Hardaway felt that his players were so anxious to play their first game that it worked against them. Rebounds and Turnovers were a big issue for Memphis in their game against CBU. The Tigers had 6 Offensive rebounds the entire game compared to Bucs 15 Offensive rebounds.
"We couldn't do anything right defensively; didn't share the ball enough offensively. It seems like everything in the first half was ugly."

Coach Penny Hardaway, University of Memphis Basketball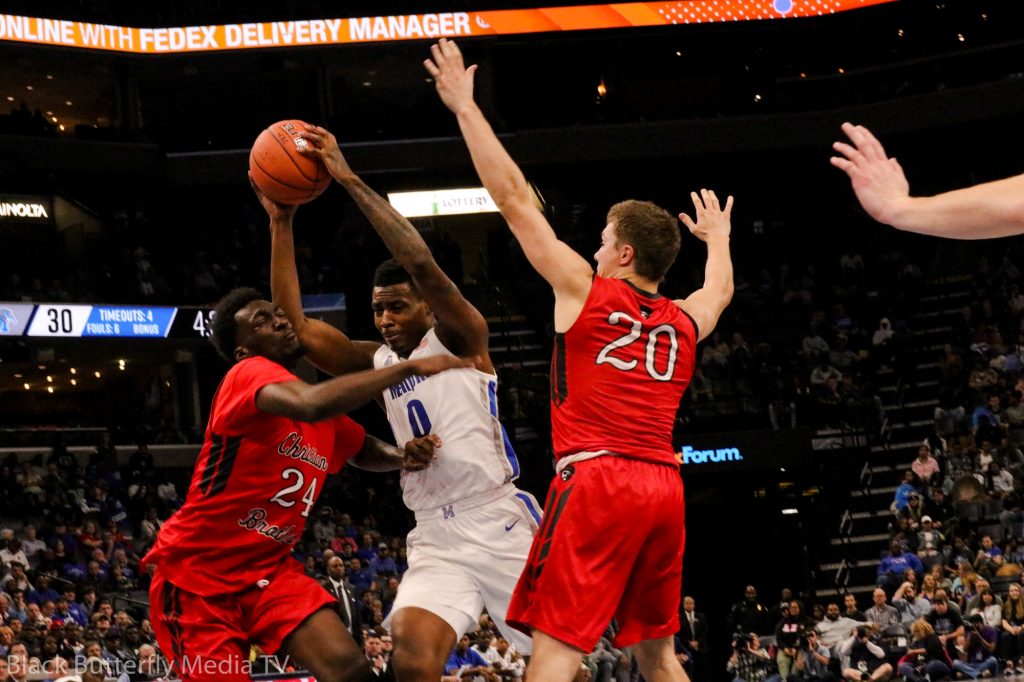 First Half
A couple of turnovers by Memphis, along with missed shots by CBU showed that both teams might have been a little too anxious coming into the game. Memphis D. J. Jeffries made the first score in the game with a 3 point jump shot against CBU. "After I hit that first shot, it just relaxed everything for me", says Jeffries.
Memphis scored 27 points from turnovers compared to CBU's 8. You could see Bucs confidence building as they got within 2 points of the Tigers lead during the first half.
At 10:24 seconds in the 1st half, CBU was only down by 2 points. The Tigers came back with to increase their lead. The Bucs were never able to gain a significant lead and ended the first half down by 9 points, 42-33.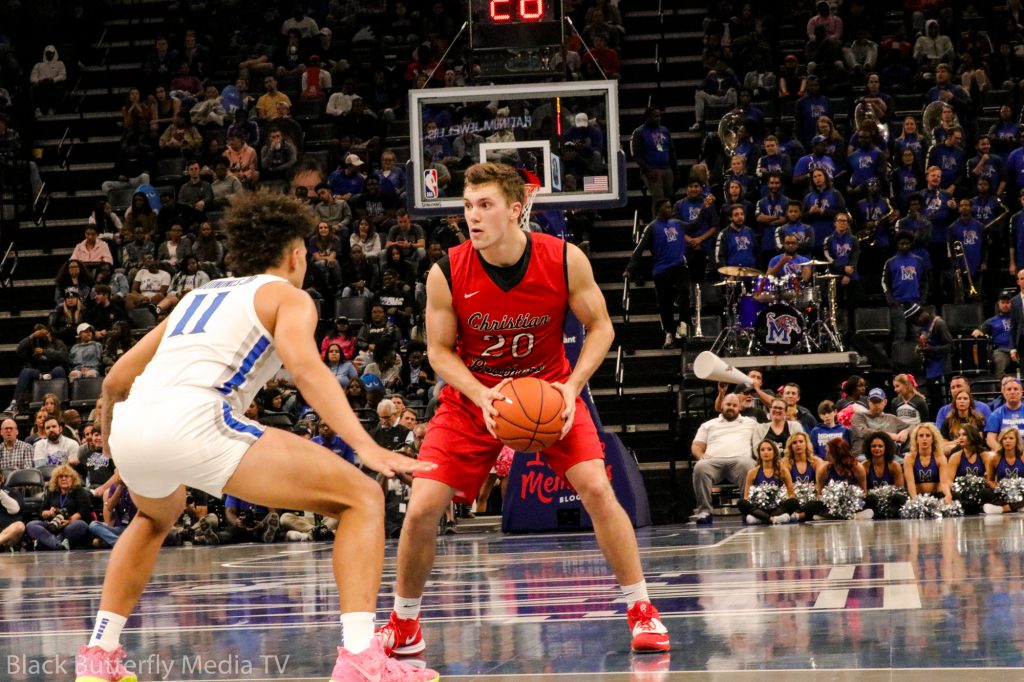 Second Half
For the second half Coach Hardaway went to a set he ran last year to get some easy basket to build up his players' energy in the second half. It appeared to work. In less than a minute into the second half, Memphis scored 2 points with a dunk by Freshman Precious Achiuwa. CBU followed with a 2 point layup by Jacob Lyons. Memphis D. J. Jeffries hit a 3 point jumper followed by a 2 point dunk to extend the lead by 12 points, 49-37.
CBU's shooting percentage dropped, causing the Bucs to lose ground against the Tigers in the 2nd half. The Bucs field goal percentage also dropped from 36.4 % in the first quarter to 17.2 % the second. The Bucs increase in fouls gave the Tigers free throw opportunities, hitting 13 of their 17 attempts. The last-minute of the game consisted of 2 points by Memphis Tyler Harris in the paint followed by a layup made by CBU Jacob Lyons with a final score of 86-53, Tigers.