Sherri L. Walker – CEO/Founder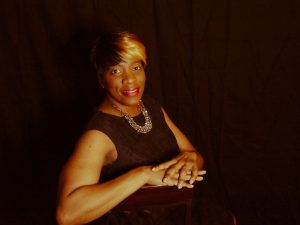 Sherri Walker is the founder of Black Butterfly Media. Ms. Walker graduated from the University of Memphis in 1995 majoring in Computer Engineering Technology with a minor in Finance. After graduation, she moved to Dallas and pursued a career in Information Technology before moving back to Memphis in 2002.
Ms. Walker launched Black Butterfly Media in 2004 and incorporated videography into the business in 2011. Today's Black Butterfly Media is a purpose driven vision to promote and support positive images of the Mid-South and surrounding communities. Ms. Walker feels blessed to have found some of the most talented and committed media personalities to join the Black Butterfly Media team.
Mary Ann Washington – Media Personality/Executive Producer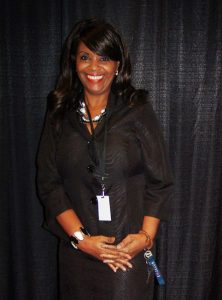 Mary Ann Washington is an Actress, Playwright, Director and a native of Memphis. Ms. Washington attended Booker T. Washington High School in Memphis and recently graduated from Southwest Community College with an Associate Degree in Speech and Theatre. Ms. Washington is ecstatic and overjoyed to be a member of the Black Butterfly Media TV media team and supports the vision of Black Butterfly Media TV.
Ms. Washington is also the Executive Producer of "Memphis Actors Talking About" on the Black Butterfly Media YouTube channel. Mary is an Ostrander nominee who has acted for Inner City South, Blues City Cultural Center, Bluff City Tri-Art Theatre and Hattiloo Theatre. She will debut her first stage play next year entitled, "Exposing Ungodly Sexual Soul Ties", with a run in West Memphis, Arkansas. Mary is also a member of World Overcomers Outreach Ministry Church in Memphis, TN.
Twitter: http://twitter.com@Maryannmemphis2
Brandon Person – Media Personality
Brandon Person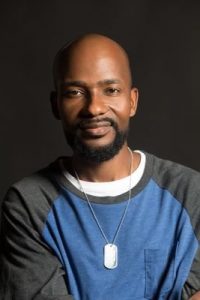 is an African American singer/Actor and Worship Leader from Memphis, TN. His 37 years of life have been filled with revelations of what it truly means to be a giver, a lover of God and His word and what art truly is.
He discovered a love of acting only 3 short years ago. Like many before him, the minute he opened his mouth to read the first line, sing the first note and show up for rehearsals, he knew that's where he belonged. The acting 'bug' hit him hard and he performed in several smaller productions of Tony Award Winning Broadway Plays, including All The Way, Sarafina! and Lin Manuel Miranda's magnum opus 'In The Heights,' among others.
He got his start and first guest media journalist spot, ironically enough, when he asked about wanting to be an anchor when interviewed by Ms. Mary Ann Washington for the stage play All The Way. Brandon is thankful that he got that chance that wonderful day at Playhouse on the Square.
Brandon Person is the author of "Lights Camera Journal".
Website: https://medium.com/@bepeze
Twitter: https://www.twitter.com/@unwrappedvision