Even with Renée Zellweger's stellar performance as Judy Garland, die-heart Judy Garland fans maybe a little disheartened by the missing highlights of Judy Garland's life in Judy. The movie focuses on the last six weeks of Garland's life. Just as fans are aware of Judy Garland's excessive drinking, misuse of Barbiturates, and bouts of depression, they're also aware of her accomplishments.
Garland was best known for her role as Dorothy in The Wizard of OZ: however, she had many other accomplishments that were glossed over. In 1954, Garland was nominated for Best Actress for her role in A Star Is Born (1954) and Best Support Actress nomination for her role in Judgment at Nuremberg (1961). She also released eight studio albums and hosted an Emmy nominated television series, The Judy Garland Show, from (1963-1964). One of her guests was the late Diahann Carroll, who recently passed away.
Although the movie is missing major milestones of Garland's life, fans should take the time to see the film to see Renée Zellweger's performance. Instead of using actual recordings of Judy Garland's songs, director Rupert Goold wanted Zellweger to sing all of them.
"Pretty much all of the vocals were recorded live," says Goold.
Judy is Zellweger's first movie role since her break from Hollywood seven years ago. It appears that the break did her some good as she was able to embody the persona of Judy Garland.
In the last scene, Zellweger sings "Over the Rainbow" acappella. The performance astonished Judy's screenwriter Tom Edge. "Everyone in the room was spellbound," says Edge.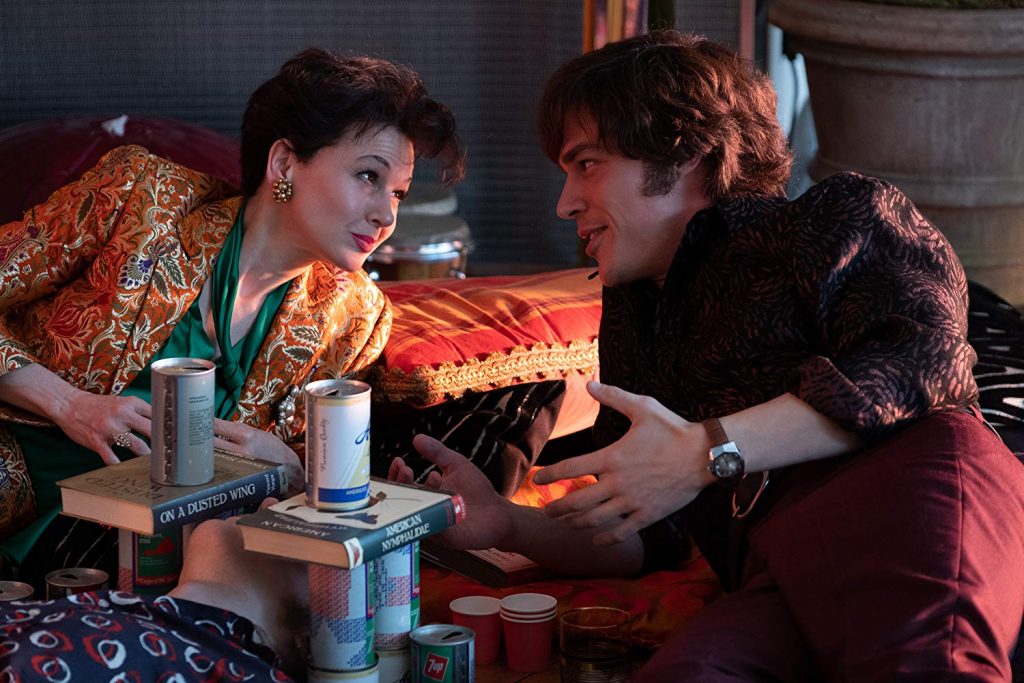 Garland's life between 1968-1969 was a dark period in her life. The movie showed flashbacks of her teen years to help the audience understand how her dependences on prescription drugs started. Actress Darci Shaw portrays the young Judy Garland during her years at Metro-Goldwyn-Mayer (MGM). The movie highlights the manipulation from studio executive Louis B. Mayer (Richard B. Cordery). Garland's challenging work schedule at MGM appeared to have attributed to her dependency on prescription drugs.
Although Garland had married five times, the movie mainly focused on her life with husband Sidney Luft (Rufus Sewell) and Mickey Deans (Finn Wittrock). The film goes more into the relationship with her two younger children. Most people know that Garland is the mother of Liza Minnelli (German-Leah Devereux). Still, the movie focused more on her relationship with her youngest children, Lorna Luft (Bella Ramsey) and Joey Luft (Lewin Lloyd).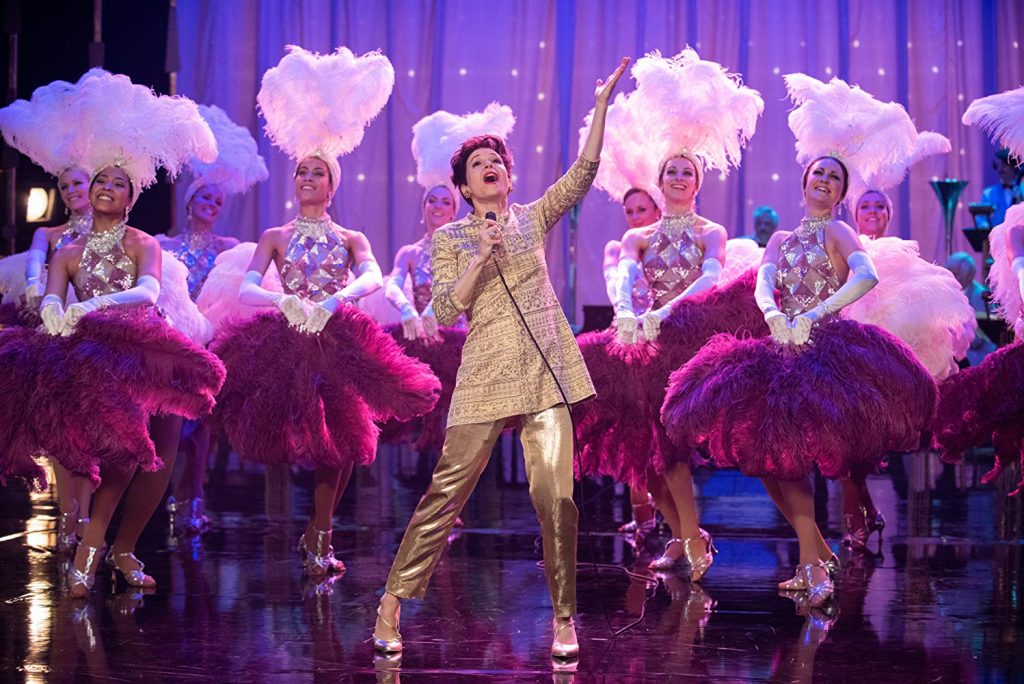 The movie shows that having celebrity status doesn't guarantee happiness. Garland's few glimpses of happiness in the movie was with her two younger children and fourth husband Mickey Dean in 1969. In the end, Garland spent her life seeking true happiness.
<!-comments-button-->