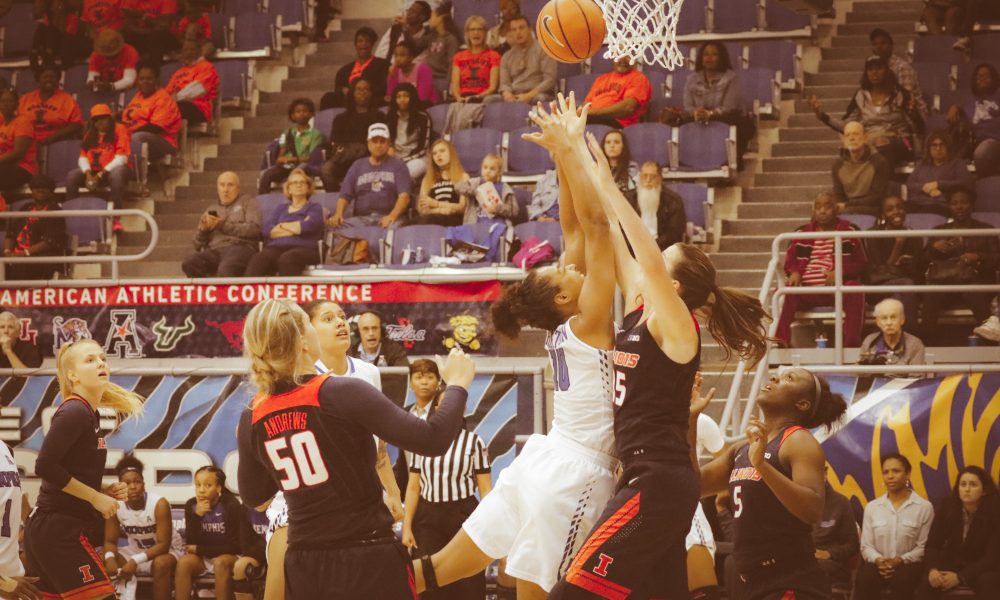 Both Illinois and Memphis came into the game with a losing streak that each was trying to break. The Illinois Fighting Illini had a 2 game losing streak and the Memphis Tigers had a seven game losing streak.
Memphis native Brandi Beasley was one of Illinois starting line-up. Both teams faired evenly during the first quarter as Memphis was only down by 1 points at the end of the first quarter. Memphis pulled ahead in the second quarter was up by 4 points at the half.
During the first half, Memphis two highest scorers were Cheyenne Creighton with 13 points and Brea Elmore with 9 points. Illinois two leading scores at the half were Kennedy Cattenhead with 11 points and Alex Wittinger with 6 points.
Memphis came back after the half and increased their scoring over Illinois. Memphis led by as much as 9 points in the third
quarter. Illinois came back and led by as much as 16 points in the 4th quarter due to Memphis low scoring in the 4th quarter. Memphis only made 1of 13 shot attempts in the 4th versus Illinois 7 of 13 shot attempt. By the end of the game, Memphis fell to Illinois, 47-63.
Cheyenne Creighton led the Lady Tigers with 17 points and 10 rebounds. Brea Elmore followed Creighton scoring with 12 points and Jasmine James with 9 points. Jasmine James and Bright Wilder-Cochran ended the game with 7 rebounds each.
Illinois came into the game with a Free-Throw percentage of 74 percent and was able to increase it 6 percent with a 80 percent Free-Throw average at the end of the game. Four of Illinois players had double-digit scores with Alexander Wittinger scoring 14 points, Ali Andrews scoring 10 points, Kennedy Cattenhead scoring 15 points and Petra Holesinska scoring 12 points.
The Lady Tigers next game is Saturday, December 9, 2017, 3:00 PM at the Elma Roane Field House.